The heating control system includes the manifold, room thermostats, heating thermal actuators, base station and other components.
Base station is the central connection unit of a room-by-room temperature control for the surface temperature adjustment of heating systems or underfloor heating system. Our central control base station is available in the versions with 8 zones in 24V/230V.
---
SMLG offers two complete control heating systems that you can choose from, depending on your preferences and needs.
One refers to a wireless control automation system, where the room thermostat communicates with radio waves from the control terminal block.

The other is a traditional wired automation system that requires the installation of wires connecting its components.
Thermal Actuator
Thermal actuator with manual opening and position indicator

Thermal actuator with the First-Open function
Room Thermostat
A broad range of devices for different applications

With wifi and non-wifi two versions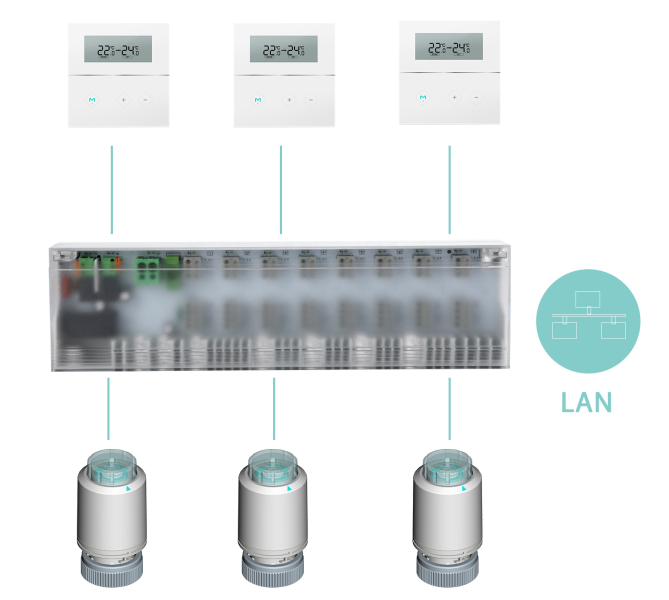 ---
Working Voltage: 230V±10%
Material: ABS
Control Direction: Normally Closed (NC)
Control Area: 8 zones
Max Control Thermostat Number: 8pcs
Max Control Actuator Number: 16pcs
Fuse: 5-10A
Protection: IP20
Standard: E 60730-2
Customize Solution
---
If you want to develop new thermal actuator, our team will assist you to achieve your idea according to these details as follow:
-Supply the shape design.
-Supply the spring force.
-Supply the voltage.
-Supply the dimension of full open and close for valve.