The heating control system includes the manifold, room thermostats, heating thermal actuators, base station and other components.
Base station is the central connection unit of a room-by-room temperature control for the surface temperature adjustment of heating systems or underfloor heating system.
---
Room thermostat with wifi.
The figure on the right shows a wireless control automation system where the room thermostat communicates with the radio waves of the control terminal board.
There are two types of thermal actuators suitable for wireless base station controller:
One with manual opening & position indicator (as shown on the right)

Another one with the First-Open function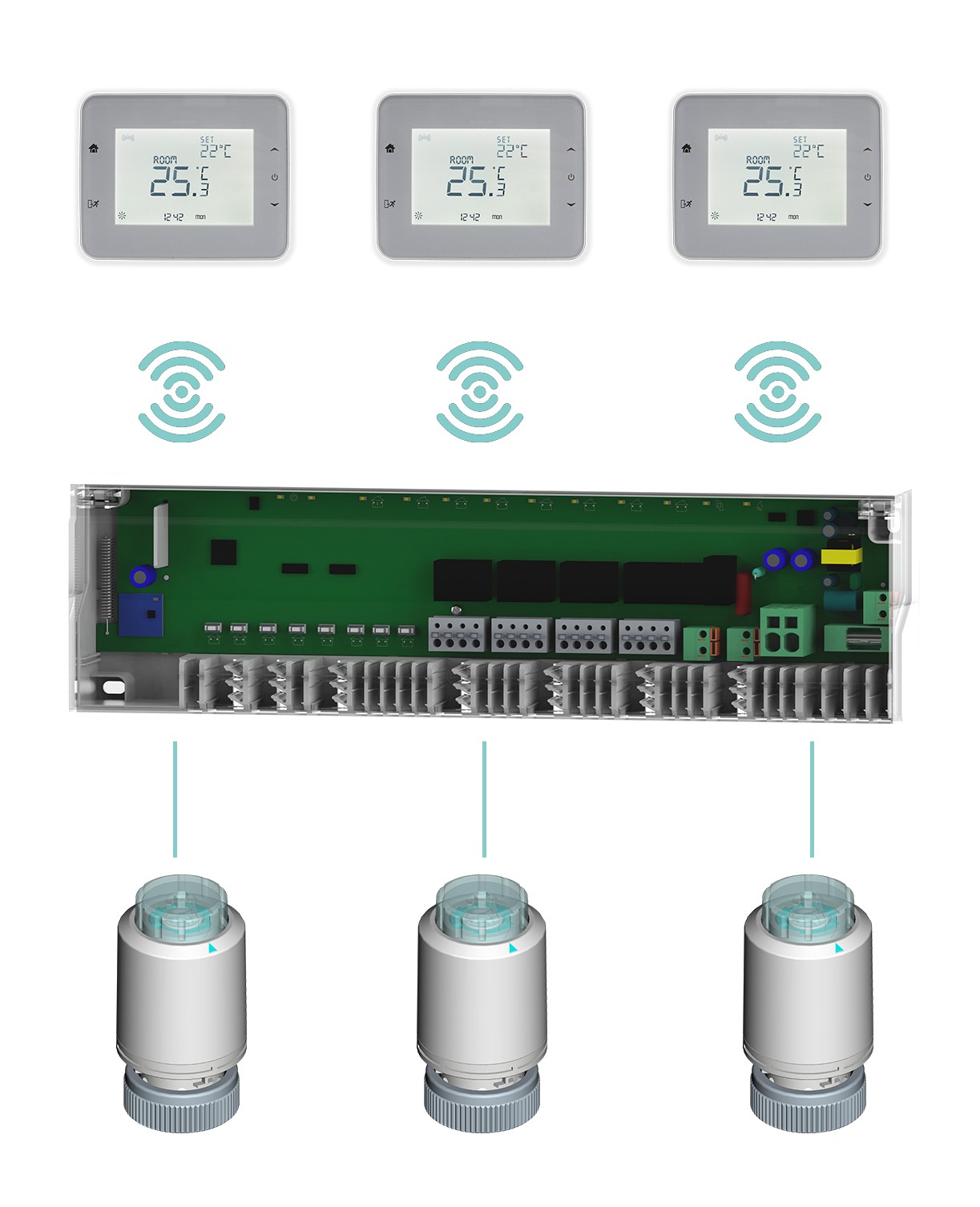 Working Voltage: 230V±10%
Material: ABS
Control Direction: Normally Closed (NC)
Control Area: 8 zones
Max Control Thermostat Number: 8pcs
Max Control Actuator Number: 16pcs
Fuse: 5-10A
Protection: IP20
Standard: E 60730-2
Customize Solution
---
If you want to develop new thermal actuator, our team will assist you to achieve your idea according to these details as follow:
-Supply the shape design.
-Supply the spring force.
-Supply the voltage.
-Supply the dimension of full open and close for valve.