Recently, the German federal meeting was held in the Reichstag, due to the shortage of energy demand in Germany, the heating in the Reichstag was not very strong, and the temperature plummeted, the members of Parliament could only wear down jackets wearing scarves to the meeting, with a variety of ways to keep warm. The heating problem has been so severe in Germany at the moment.
As Germany cut energy consumption measures, the German parliament building heating is not very strong, coupled with the cold weather, the building's internal temperature has dropped significantly, some MPs who came to the meeting had to wear thick clothes to keep warm, there are wearing turtleneck sweaters, there are wearing down jackets, and wearing scarves. A Green Party member of parliament, Künster, complained that the Reichstag was so cold that he had to wear a down jacket to work and keep walking back and forth and stamping his feet to keep warm, but in the end, he could not escape the cold.
Germany is currently facing a serious gas shortage problem, according to a cabinet decree passed, unoccupied public buildings must use energy-saving measures, offices can only be heated to 19 degrees Celsius.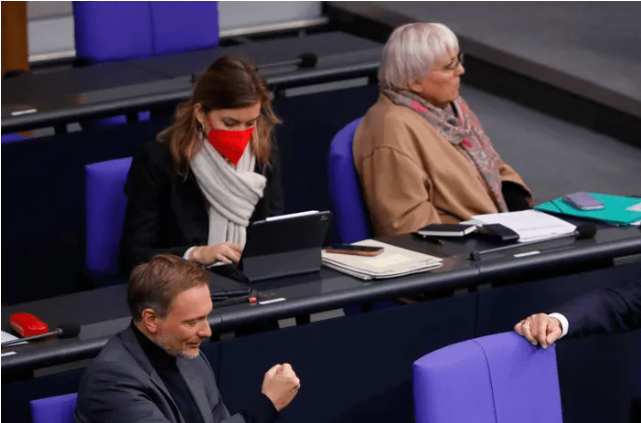 In the face of this situation, an energy-saving heating method is very necessary.
The most commonly used heating equipment programs on the market today are: wall-hung boilers + floor heating / radiators; central air conditioning; electric floor heating; ground source heat pumps; air source heat pumps and other programs. From the efficiency, comfort, fashionability, cost effectiveness and other aspects of a comprehensive comparison, to see which is more appropriate.
Independent gas wall-hung boilers are the most popular heating equipment in recent years, which are easy to use and can flexibly adjust the temperature of the living room. By burning natural gas to heat the circulating water, drive the heater or floor heating coil heating, choose heating and hot water dual-use furnace, but also to solve the family domestic hot water needs. But the biggest problem is to ensure a whole heating season space always constant temperature and comfortable, high operating costs.
Central air conditioning is often chosen as one of the heating methods, although easy to control, convenient and flexible, but due to air convection caused by indoor air dirt, coupled with poor comfort and other soft spots, the effect of air conditioning heating is not ideal. It will feel like the air conditioner blowing out the wind on the face, body cool, especially the feet, always not warm.
Air source heat pump two combined supply is a new heating trend on the market, no need to use natural gas, through a small amount of electrical energy to drive the compressor operation, with a large storage capacity insulation tank and floor heating, air energy using hot water can create a large amount of high-temperature hot water stored in the insulation tank in a short period of time, while the floor heating system better heat transfer in a large area of housing, running room temperature without fluctuations, the experience is more comfortable.
Good energy saving. Air source heat pump machine that is floor heating and air conditioning integrated machine, heating unit heat production efficiency, with a small amount of electricity to drive the compressor operation, winter heating can save 70% than the gas wall-hung boiler, summer cooling than fluorine machine to save 10%, better energy efficiency.
Stable operation and constant room temperature. With suitable capacity buffer tank, when the unit defrosts in severe winter, the water stored in the tank at a certain temperature can meet the end cycle, avoiding the fluctuating change of room temperature when the main unit defrosts, short defrosting time, low heat consumption, and not blowing cold air, improving heating comfort and increasing the stability of the system.
Intelligent control. Floor heating and air conditioning all-in-one machine adopts fully automatic control, which can realize one-key operation using cell phones and support remote operation, making it more convenient to use.