1. What is an electrothermal actuator?
The electrothermal actuator is mainly put into use in the floor heating system, controlling the closing and opening of pipe valves, specifically applied to the electric drive sections of the sub-catchment branch valve, small valve, and dynamic balance valve.
2. How does the electrothermal actuator help to save energy in the system?
The wax thermostatic element, the sophisticated component of the electrothermal actuator, impels the actuator's closing and opening with the principle of thermal expansion and contraction. SMLG's wax thermostatic element adopts imported paraffin and is processed with automated equipment from bottling to demarcating during the process of production. Thus, the products have a lower decay rate in precision, a higher sensitivity rate in response, and the ability to effectively and accurately execute system instructions. Furthermore, when the wax thermostatic element is combined with SMLG's central control system, the heating system can achieve 30% energy savings.
The Company promises 100,000 times of opening or a five-year warranty, which greatly reduces customers' worries.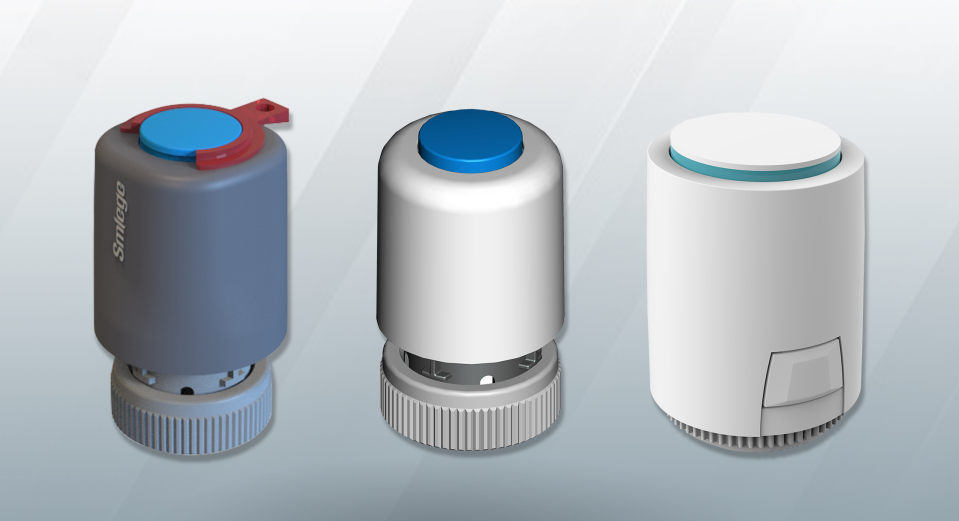 3. Precautions for purchasing electrothermal actuators
1) Observe: Check carefully whether there is a material defect in the actuator's appearance.
2) Smell: SMLG's actuator housing is made of PA66+30% GF, with no pungent odor and protection class IP54, which can effectively prevent spontaneous combustion during use due to the use of secondary raw materials.
3) Question: Whether are there any certifications?
SMLG's electrothermal actuators has obtained the certifications of CE, ROHS, etc.