In modern construction and industrial sectors, efficient HVAC (Heating, Ventilation, and Air Conditioning) systems are crucial for comfortable indoor environments. The key to achieving this goal lies in using reliable, precise, and high-quality actuators. As a dedicated HVAC actuator manufacturer, we strive to provide exceptional products that meet the needs of our customers. This article will introduce our company and its products, emphasizing our support for OEM and ODM customization services.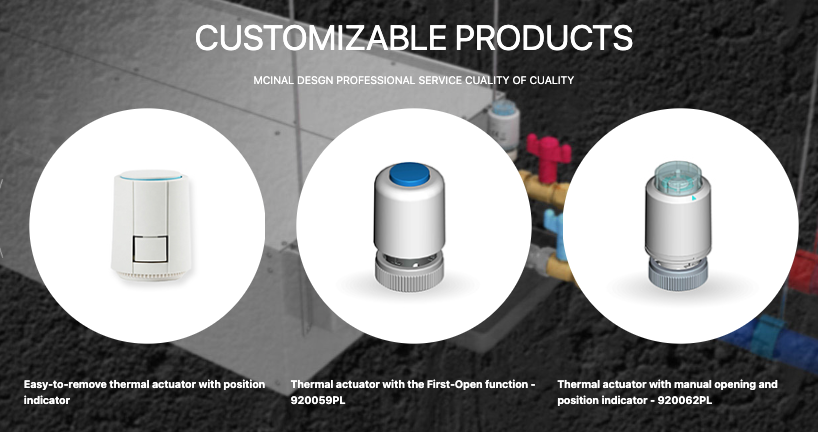 Company Overview
As an experienced manufacturer in the HVAC field, we take pride in our high-precision and high-quality actuator products. Recognizing the importance of HVAC systems in temperature control, airflow, and comfort, we focus on delivering outstanding actuator solutions. With advanced production equipment, cutting-edge technology, and a stringent quality control system, we collaborate with industry-leading partners to ensure our products meet the highest standards of performance and reliability.
High Precision and High-Quality Actuators
Our actuators have gained wide market recognition for their exceptional precision and superior quality. We pay attention to detail, ensuring that each actuator undergoes precise manufacturing and rigorous testing. Whether it is temperature control, flow regulation, or air handling, our actuators deliver excellent performance and stability to meet the demands of various applications. Our products are characterized by long lifespan, low energy consumption, and minimal noise, creating comfortable and energy-efficient environments for users.
OEM and ODM Customization Services
We understand that every customer has unique requirements and demands, which is why we offer comprehensive OEM and ODM customization services. Whether it involves customized design based on customer specifications or branding customization on the product, we can meet our customers' needs. Our team possesses extensive experience and expertise, ensuring the provision of optimal solutions based on customer requirements through close collaboration. We are committed to being a collaborative partner in our customers' success, working together to achieve business goals.
As an HVAC actuator manufacturer, we are dedicated to providing high precision, high-quality products and meeting customer-specific requirements through our support for OEM and ODM customization services. We strive for excellence in every aspect of our operations, from product development to customer satisfaction.