In 2009 at the UN General Assembly, an Indian girl proposed to international leaders of political authorities solemnly: "I hope you to make a difference to the earth. When I am growing up, I expect I won't question what you have done with your authority."
Global warming causes astonishing phenomenon of climate change. The greenhouse effect and global warming have caused widespread concern around the world. It has become a major trend to promote the development of an international convention on climate change and to reduce CO2 emissions, which has kicked off the way for energy saving and emission reduction products.
Temperature control in intelligent HVAC systems on the market not aimed at energy saving will end nowhere- starting with the use of room thermostats and terminal thermal actuators.
Data shows that room thermostats controlling terminal thermal actuators can save up to 60% on energy costs. Since 2011, this temperature control model has saved over 4 billion kWh of energy in millions of homes worldwide. When you are at home, the system automatically adjusts to a comfortable temperature for you. When you leave home, the temperature will be automatically lowered. It can even allow you to know how the home warms up and ventilates, only using the required energy, not the excessive energy.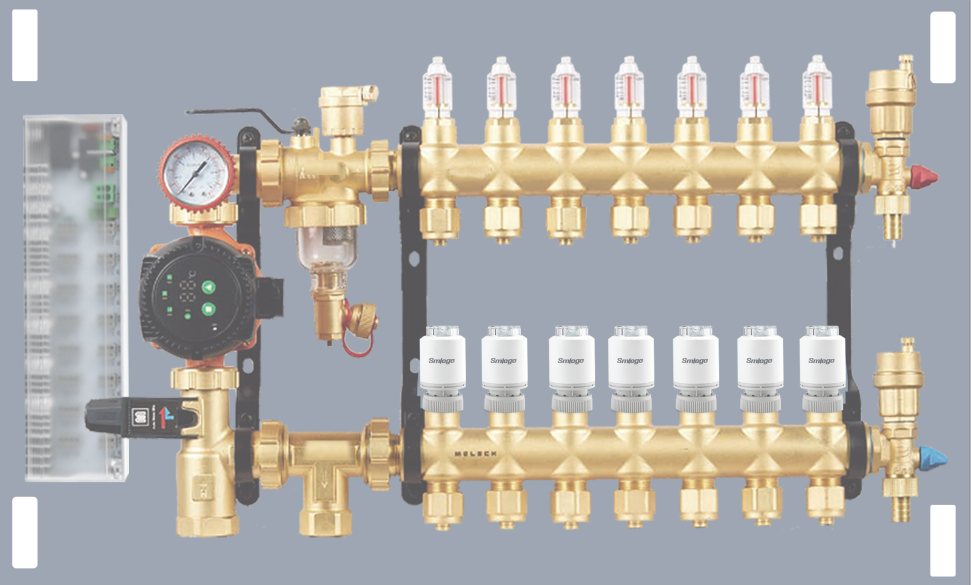 Success will not drop from the clouds. It is impossible to realize the essence of products from Internet news and speculation. Even in terms of indoor temperature control, SMLG has developed the thermal actuator that is free from the traditional manual preset adjustment method of temperature control, making the rigid terminal thermal actuator express a smart product and life quality for home living. Especially compared with the inside of domestic thermal actuators, the level difference between them can be clearly explained. Only a team with superb technical skills can have better expression, presenting the understanding of in-depth needs. This is also the difference between works and products. When high technology enters traditional industries, it is necessary to avoid simple technological upgrading and pay more attention to the expression of technical ability.
The team has achieved excellence in core wax thermostatic element formulation and the study of semiconductor-like PTCs through a deep understanding and practical experience of comfort and intelligent control of HVAC systems and IOT applications. This is a market risk that SMLG should take and a positive reward for its insight into the market and perseverance in pushing it forward.